Afinmore Ebeshb Morpheus   –    Morph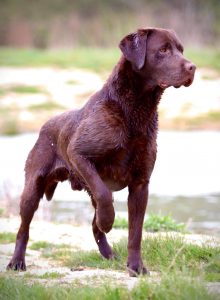 BVA:  Hips 4:5   Elbows 0:0,  BVA/KC Eyes current Clear October 2022
CNM DNA: Clear,    PRA DNA:  Clear     EIC DNA:   Clear      SD2 DNA:    Clear
(Afinmore Aftershock at Aarminias x Afinmore Andrasta at Ebshb)
DOB: 22/06/2019   –    Chocolate not carrying yellow

Registration number:   AW02423407

'Morph' – Such a beautifully made, handsome dog, here now at Wylanbriar. A kind, sweet typical Labrador, of show type, with great confirmation and an outgoing happy personality to die for!
Morph is beautifully bred from very successful show lines. Many of the dogs behind him also work too. He is such a waggy loving boy, yet very concentrated when training.  I shall be adding him to the Wylanbriar picking up team for winter 2021/22.
Morphy WON the BASC Working Gundog Labrador class at Crufts 2022 from 28 dogs!  🙂  🙂 Clever boy!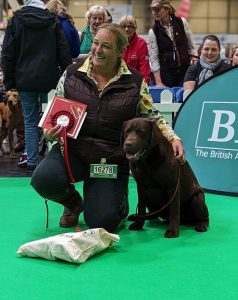 To view Morph's Upcoming Litters click *here*!
Morph's photo gallery, to view the full sized photos please click on the thumbnails:
Afinmore Aftershock at Aarminias
Brigburn Ta Muchly

Multi Ch Thanks a lot de la Legende de la Loutre

Brigburn Marsh Orchid
Afinmore Absinthe

Oakhouse Old Blue Eyes Afinmore  JW

Devonelite Utter Nonsense in Afinmore
Afinmore Andrasta at Ebshbh

Afinmore Alain JW ScCM

Afinmore Aristotle
Afinmore Alana

CH Afinmore Antora Sh CM

Can CH Beechcrofts Pardon Me Sir

Devonelite Utter Nonsense in Afinmore