Highholts Extraordinary of Wylanbriar – Rufus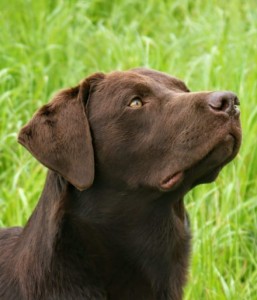 Hips 4,6    Elbows 0:0,  BVA/KC Eyes current Clear January 2021
CNM DNA: Clear,  Optigen DNA:  Clear by Parentage    EIC DNA: Carrier   SD2 DNA:  Clear      HNPK DNA:     Clear
(Pechasi Hazelnut of Fallowfen  x  Highholts Chocolate Lady Cynthia)
DOB: 21.02.18   –  Chocolate NOT carrying yellow

KC Registration Number:   AV01150404

'Rufus' – Our adorable, beautiful natured chocolate boy, who is from a mix of show and working lines. He is fast, stylish, keen to please and has bags of personality!
Rufus is a hard going, brave dog, who is about to resume his first season picking up for the team this winter 19/20. He has a huge will to please and has many siblings and half siblings who are working well in various assistance programmes.
To view Rufus's Upcoming Litters click *here*!
 Rufus's photo gallery, to view the full sized photos please click on the thumbnails:
Pechasi Hazel Nut of Fallowfen
Pechasi Expectations
Sweeps Standing Oak
Pechasi Kaleidescope
Pechasi Sea Lavender
Flashmount Beaver
Dome of Knowledge
Highholts Chocolate Lady Cynthia
Wylanbriar Maybe Tomorrow
Grangemead Pedro
Cavandia out of Africa to Wylanbriar
Streetdance Solar at Highholts
Porthos Summertime Mungo
Flashing Firefly