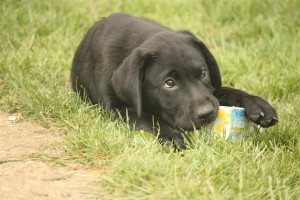 'The Wylanbriar Boys' Stud Litters…….
Updated:  23rd November 2022
Our stud dogs are only stood to approved bitches who are at LEAST hip and elbow scored and eye tested and who are bred by breeders/owners who care very much about the welfare of their girl and the puppies produced. The Wylanbriar stud dogs are only at stud to bitches with apparently lovely natures and temperaments as, we realize, almost all puppies, will be going to be family companions.
Please be aware we always recommend the puppies from our stud dogs are sold at around £1200 – £1500, but this is at the breeders discretion and we have no control if puppies are more expensive.
(Please note:    Many of our breeders have long waiting lists before their bitch is even mated, so some listed litters will not be open for contact. They will be listed however, so if any puppies or waiting list places DO become available, we can act on this quickly and inform you.)
 ************************
'Dare' –   Yellow and Black Puppies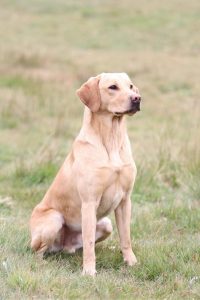 Please contact all breeders directly for detailed information
****
Litter by Dare DUE Middle of December 2022. Lovely Litter of  YELLOW puppies expected. Puppies will be ready to leave middle of February 2023. Mum is a small framed, gentle, exceptionally pretty homebred daughter of our wonderful Callum. She is trained to a good level of gundog work and is extremely talented and biddable, she is also very quick to learn. She is affectionate and cuddly and lives with her Mum. She is fully health-tested.  These puppies will make fabulous training companions or active family dogs. Please contact this breeder Jane Morris, who is near Peterborough in Norfolk and is on email:   morrisjane85@gmail.com   or   Tel:   07585 773491    **** CONFIRMED IN PUP    ****
**********************************
'Callum' (Field Trial Champion) – Black and Yellow Puppies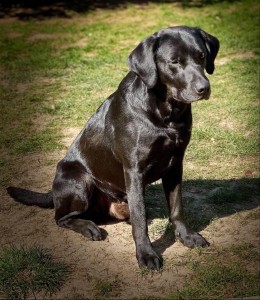 Please contact all breeders directly for detailed information
*************
Litter by Callum DUE Middle December 2022. Lovely Litter of  Black and Yellow puppies expected. Puppies will be ready to leave Middle February 2023. Mum is a working lines girl, who is light yellow in colour, and extremely pretty. She is small, slim and fit. She has a quiet calm nature and has been a joy to train! She is keen to learn and please everyone. She lives with a friendly cat. She is fully health-tested.  These puppies will make fabulous training companions or active family dogs. Please contact this breeder Lisa Nix, who is near  Sevenoaks in Kent, and is on email:   lisaannenix@gmail.com     or Tel:    07720 399268     *****     WAITING LIST NOW FULL    *****    CONFIRMED IN PUP    ****
***************************
'Struan' –   Yellow and Black Puppies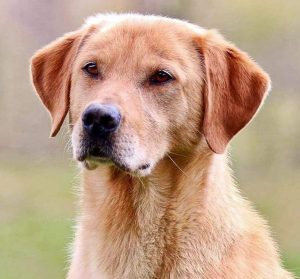 Please contact all breeders directly for detailed information
 ****
Litter by Struan LATE December 2022. Lovely Litter of Black and Yellow puppies expected. Puppies will be ready to leave END of February 2023. Mum, Clemmie is a compact girl 21kgs who is a lovely busy daughter of Rocks She is a sweet friendly girl who enjoys novice gundog training, agility and is part of an obedience display team. This will be her second litter with Struan. The puppies will be raised in a household of another 2 dogs, one being a puppy from Clemmie's last litter, a cat and visiting family. Clemmie was a fantastic mum to her last litter – She really is a gorgeous special girl. She is fully health-tested. These puppies will make fabulous training companions or active family pets. Please contact this breeder Liz O'Hara, who lives in Herefordshire. email: Liz_Ohara@hotmail.co.uk or Tel: 07795 275986
*************************
'Morph' –   Chocolate and Black Puppies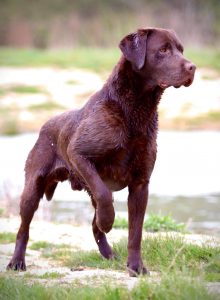 Please contact all breeders directly for detailed information
****
Litter by Morph BORN second half September 2022. A gorgeous litter of 8 CHOCOLATE and BLACK puppies with ONE CHOCOLATE DOG CURRENTLY AVAILABLE. Puppies will be ready to leave second half of November 2022. Mum is a beautiful daughter of our Rocks. She is a fit, friendly, very trainable girl. She lives in a busy household, with her great aunt and also lives with a cat. Mum is fully healthtested. These will make gorgeous active family, or training companions. Please contact this breeder Kate Morwell-Neave who lives near Canterbury, Kent, on email:  kate.neave@sky.com or Tel:   07974 046335
****
Litter by Morph DUE end of November 2022. All puppies expected will be chocolate. Puppies will be ready to go to their new homes at the end of January 2023. This is Mum's 2nd litter with Morph – she had a beautiful litter of 7 last year. Mum is a Suedey girl from his very last litter with my girl, Lily. She is a beautiful light chocolate girl, affectionate with a great temperament. Easy to train and eager to please! She lives with her mum and 7 other dogs – brilliant with children. She is fully health tested. Puppies will be brilliant family dogs or training companions. Please contact this breeder Deana Russell who is in Horsmonden, near Maidstone in Kent. Email :- deana.russell@sky.com Tel :- 07891 195208    ****    CONFIRMED IN PUP    ****    ****    WAITING LIST NOW FULL    ****
****************************
'Rocks'   –  Black, Yellow and Chocolate Puppies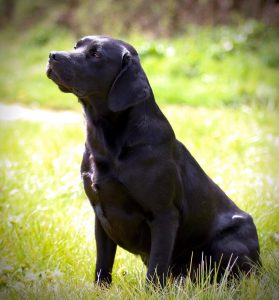 Please contact breeders directly for detailed information:
********************
Litter by Rocks DUE Middle December 2022. Lovely Litter of  Black, Chocolate and Yellow puppies expected. Puppies will be ready to leave Middle February 2023. Mum is a compact girl who is a lovely mix of show and working lines, and, is a daughter of our wonderful 'Ray'. She is a sweet friendly girl who is hugely obedient and was a superb mother to her previous puppies, including accepting adopted orphaned puppies! She really is a gorgeous special girl. Puppies raised in a busy household with children and other dogs. She is fully health-tested.  These puppies will make fabulous training companions or active family dogs. Please contact this breeder Sarah Brewer, who is near Southampton in Hants and is on email:   Sarahklbrewer@yahoo.co.uk      or Tel:    07826 842089    ****    WAITING LIST NOW FULL    ****    ****    CONFIRMED IN PUP    ****
*****************************
'Ray' (FTW) – Black and Yellow Puppies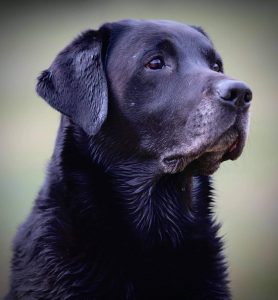 Please contact all breeders directly for detailed information
*********
All Ray litters are currently Fully Booked. Please check back. 🙂
 **************************************