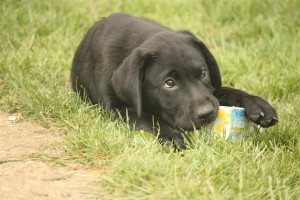 'The Boys' Stud Litters…….
Our stud dogs are only stood to approved bitches who are at LEAST hip scored and eye tested and who are bred by breeders/owners who care very much about the welfare of their girl and the puppies produced. The Wylanbriar stud dogs are only at stud to bitches with apparently lovely natures and temperaments as we realise almost all puppies will be going to be family companions.
Please be aware we always recommend the puppies from our stud dogs are sold at around £850 – £1000 at the breeders discretion.
 ************************
'Rufus' –   Chocolate and Black Puppies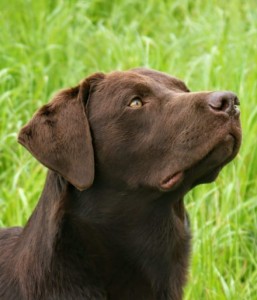 Please contact all breeders directly for detailed information
*************
Litter born middle of January 2020. Litter in Hassocks in West Sussex.  Lovely litter of 7 chocolate bitch puppies that currently are all sold.  Pups will be ready to leave middle of March 2020. Mum is a beautiful chocolate girl with a steady calm temperament who is adored as part of a busy family. She is a daughter of our lovely 'Suedey'. She has been gundog trained to a good standard and is responsive and smart. She is of moderate size and has a beautiful nature and lives amongst other dogs, and on a farm, stock and other animals. These puppies will make superb active pets and we are happy to recommend this breeder:   Contact Gwenn Winters  on email:  gwennwinters@hotmail.com   or    Mobile:    07879 895950

****
'Callum' (FTW) – Black and Yellow Puppies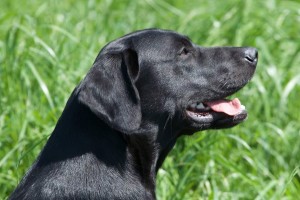 Please contact all breeders directly for detailed information
*************
Litter born middle of  January 2020. Litter in Henfield, West Sussex.  Puppies are black and yellow.  Pups will be ready to leave middle March 2020.  Mum is a gorgeous girl who has had litters previously to Wylanbriar stud dogs and is a fabulous mum. She is a working bred girl of moderate size. She is loyal, and a close compnion, incrediably sharp and obedient and is gundog trained to a really good level. She lives with her daughter, horses and other livestock, and is a bombproof darling!   This pairing should produce beautiful active family companions and working dogs. We are happy to recommend this breeder:   Contact Anna Schotness on:  email:  Anneschotness@yahoo.co.uk    or    Tel:  07971 532722

****
Litter due end of February 2020. Litter in Canterbury, Kent.  Puppies will be all black.  Pups will be ready to leave end of April.  Mum is a exceptionally pretty black bitch from a lovely mix of show and working lines. She is quiet and confident but very loving and intelligent, and is an adored member of a busy household. She is of moderate size, and this litter will be a lovely medium sized mix of show and working lines, ready for any active or possibly working/training home. We are happy to recommend this breeder:   Contact Kate Morwell-Neave on:  email:    kate.neave@sky.com    or    Tel:  07974 046335
****
Litter due end of March 2020. Litter in Faygate, Near Horsham, West Sussex.  Puppies will be black with a possibility of yellow.  Pups will be ready to leave end of May.  Mum is a beautifully bred working bred girl, who is of good size and is strong and fit. She is nicely trained and is out working throughout the shooting season. She has a biddable trainable nature and is quiet and laid back. She lives with other dogs, children in a busy household. These puppies will be all working bred and ready for any active family or possibly working/training home. We are happy to recommend this breeder:   Contact Steve Dickenson on:  email:    D1cke@aol.com (yes that is a number '1' not an I)…..    or    Tel:  07342 993645
****
Litter due end of March 2020. Litter in Tilshead, Wiltshire.  Puppies will be black and yellow.  Pups will be ready to leave end of May.  Mum is a absolutely beautiful girl from a mix of show and working lines. She is a daughter of our 'Bondy' and has all his great characterisics. She is strong, lean, and of fairly large height for a bitch, but fit and absolutely gorgeous. She is hugely trainable, she works on a shoot all season, and is a self assured, confident, but self controlled lovely girl who we are sure will make a fabulous mother. She is in a busy household with young children, other dogs and farm stock and is bombproof in those departments. She can be seen with her litter sister, mother and grandmother at home. We are happy to recommend this breeder:   Contact Jenny Parker on:  email:    Southmanorlabs@gmail.com
*************************
'Ray' (FTW) – Black and Yellow Puppies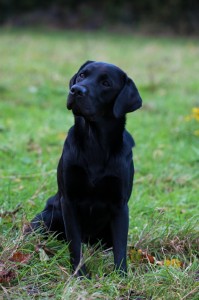 Please contact all breeders directly for detailed information
**************
Litter due Middle February 2020. Litter in Hilgay, Norfolk.  Puppies will be black and yellow.  Pups will be ready to leave mid April 2020.  Mum is a really pretty black girl from working lines who is of nice type and of athletic build and medium height. She is a confident, happy girl, very loyal and trainable, quiet and used to living with other dogs in a busy household. She was a superb mum to her previous litter and lives with her daughter from those puppies.  We are happy to recommend this breeder:   Contact Helen Hancox on:  email:  refuse@hotmail.co.uk  (Yes! this is correct ;-))    or    Tel:  07730 944950      ****   CONFIRMED IN PUP    ****    ****    WAITING LIST NOW FULL    ****

****
Litter due beginning of  March 2020. Litter in Curdridge, near Southampton.  Puppies will be all black.  Pups will be ready to leave end of April 2020.  Mum is a small framed chocolate daughter of our lovely 'Tom'. She is a gorgeous charcter living as part of a household on a farm, with children, other dogs and livestock around her. she is of small frame and has a really gentle nature, superb with the family children. She is trainable and goes out shooting in the season with her owner. These will make superb mixed show/working line puppies as active family pets and maybe shooting companions. We are happy to recommend this breeder:   Contact Darren Wellstead on:  email:  wangfieldpoultryfarm@gmail.com    or    Tel:  07973 430949
****
Litter due middle of  March 2020. Litter near Dorechester in Dorset.  Puppies will be all black.  Pups will be ready to leave beginning of May 2020.  Mum is a gorgeous chocolate girl bred here at Wylanbriar. She is a daughter of our lovely boy 'Tom' and is a good sized girl, in very fit, slim condition but of moderate showline build and is mostly showbred. She has a beautiful personality and is calm, easy going and has been a dream to train and own. Her puppies will be pretty much half and half show and working genetically and should make wonderful, smart family companions and turn a paw to any type of dog training. We are happy to recommend this breeder:   Contact Ellie Birchenhough on:  email:  yellowham.farm@gmail.com    or    Tel:  07931 386151    ****    WAITING LIST NOW CLOSED   ****
*************************
'Bandit' –   Yellow and black puppies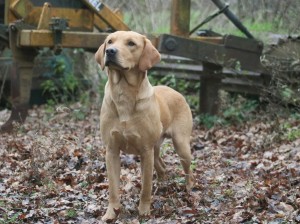 Please contact all breeders directly for detailed information
*************
Litter due beginning of March 2020. Litter near Heathfield in East Sussex.  Puppies will be all yellow (with the possibility of the shade of red in this litter).  Pups will be ready to leave beginning of May 2020. Mum is a gorgeous field trial bred yellow girl with a fantastic working pedigree. She is smart and sharp and is of small frame, with a keen brain for training and is biddable and loyal.  She is slim and very fit with a keen lust for life and lives as part of a busy family household with other dogs too. These puppies will make superb active pets or working companions and we are happy to recommend this breeder:   Contact Naomi Laddiman  on email:  nay1901@gmail.com   or    Mobile:    07941 386622
********************
'Bondy' (FTW)  –  Yellow and Black Puppies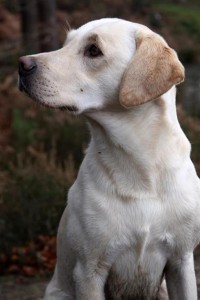 Please contact breeders directly for detailed information:
****
There are currently no Bondy litters with puppies available or waiting lists open. Please check back again

  

**************************************