Jenberry Rock Star of Wylanbriar –  Rocks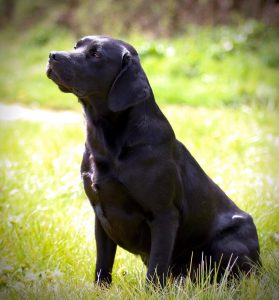 Hips 6:5, Elbows 0:0,  BVA/KC Eyes current Clear October 2022
CNM DNA: Clear,  PRA DNA:  Clear    EIC DNA: Clear   SD2 DNA:  Clear
(FTW Isleofman Gorse of Wylanbriar  x  Lillie's Chocolate Orange)
DOB: 04.02.2019   –  Black carrying Yellow and Chocolate

Registration number:   AW00714902

'Rocks' – Such a beautiful young dog. The kindest of natures and stunningly made, he is going to be an incrediably handsome boy. Rocks is keen to train, is affectionate and confident. He is genetically exactly half working lines and half show lines, giving him nice size and substance without in any way being 'OTT'. He has a particularly beautiful head and he has proved a super addition to the Wylanbriar team!
He is lookig forward to his first shooting season this year, and Crufts next Spring. He also now has sired several beautiful litters of puppies in all three colours 🙂
To view Rock's Upcoming Litters click *here*!
 Rock's photo gallery, to view the full sized photos please click on the thumbnails:
FTW Isleofman Gorse of Wylanbriar
OFTW Westmacott Gaelic
FTW Greenbriar Seige
FTW Ffynongain Lizzy of Westmacott
Isleofman Dasher
FTW Drakeshead Vince
FT Ch Abbotsleigh Emu
Lillie's Chocolate Orange
Chantillyoak Suede at Wylanbriar
Chocladorais Gentleman Joe
Wylanbriar Don't Look Back for Chantillyoak
Bizzy Belle
Berolee Mack the Knife
Stowepark Bracken