After a fairly long drawn out whelping, Mia's babies have arrived! They were born through the night on friday night and into saturday morning. What a lovely lovely family they are and what a gorgeous natural mother she is being…. just like her mum Shiney always was! She adores them and is utterly at one with dealing with them now, after a shaky start when she looked at the first born puppy and went 'What the HELL is THAT? Get it away from me!!!'  😉
She is eating brilliantly and feeding them so much they are fat little beach balls now! These pics were taken the day after they were born. i will keep everyone firmly posted as they grow!!
I'm pleased to say they are all sold to lovely people from as far as East Yorkshire, down to Devon! Mia and the brood send love to all!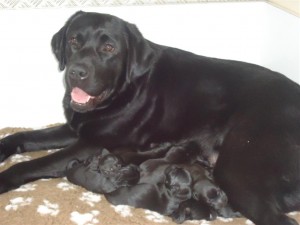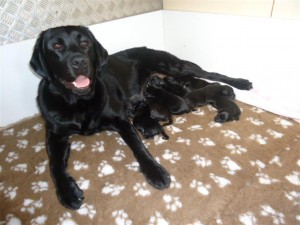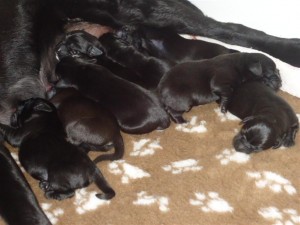 More as they grow!!!!!